What better idea than to write an essay about Christmas this period? After all, the holidays are near. Everybody is preparing for the winter celebrations. Even the supermarkets have started selling holiday decorations. As you can imagine, an essay on Christmas is the favorite topic for most students at this time. You may think that you have no chance of standing out of the crowd with such a paper. Or that you will never get a top grade with such a topic. However, we want to assure you that you can get a top grade on any paper, on any subject, as long as you write a perfect paper that is both interesting and captivating. In other words, you need to be original and think outside the box. Yes, this is easier said than done. However, we are here to help students write an exceptional paper on Christmas.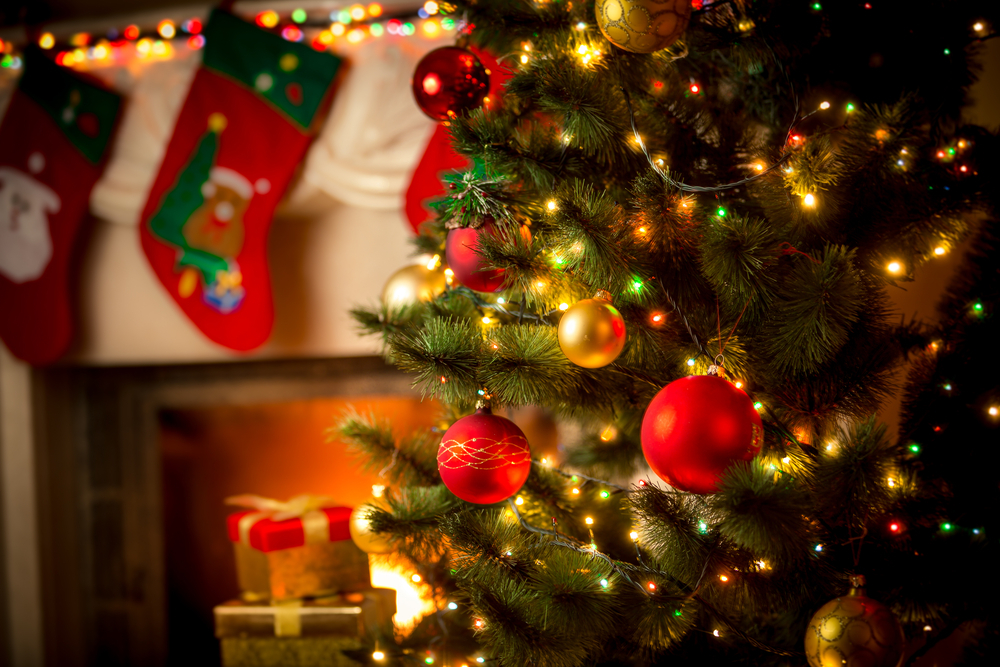 Why Write an Essay About Christmas?
You may not know how to write an essay about Christmas. And you may not even understand why you would want to write such a paper. The reality is that such a paper will have a very nice effect if you write it properly. If you submit your paper when the holidays are near, you will be in season. But be aware that many of your classmates will choose Christmas topics for their paper as well. This is why you need our advice to make sure you get a top grade. You will not be writing a simple essay on celebration of Christmas. No! You will write a masterpiece on a topic that will melt the heart of your teacher and of every single person in the audience. You will write that one essay that everyone remembers!
5 Things That Make an Essay on Christmas a Masterpiece
Every masterpiece has some traits, and essays are no different. Did you notice that some essays make you want to learn more about the topic? They manage to keep you attentive from start to end. They make you want to take an action. You remember every important idea the author wanted you to remember. That was a masterpiece of an essay! And here are the top 5 things that will differentiate your essay on Christmas from all the ordinary essays written by your peers:
• It is written following all the proper academic standards for the style you are writing in (APA, MLA, Chicago, etc.)
• It is something like "essay on how I spent my Christmas". You may not realize, but people are extremely interested in what other do for Christmas. And most importantly, you can be sure that your topic and ideas will be original and unique.
• Properly structure your ideas in a logical manner and make sure you are not boring your audience with unnecessary details. Once you lose the interest of people, it is very difficult to get it back.
• Use an interesting and active vocabulary (avoid passive voice) while writing Christmas essay and make your writing powerful using hard-hitting words.
• Insert funny jokes and interesting pieces of information here and there throughout the text to make things more interesting. Make your audience smile and laugh and you will have their attention! But make sure your jokes are actually funny and not clichés.
How to Write an Essay About Christmas: Quick and Dirty Tips
Now that you know how you can make your essay on Christmas vacation a lot more interesting and captivating, it's time to talk about some quick and dirty tips that will make writing even easier. Also, these tips will help students earn bonus points. The first tip we can offer you is actually an idea. To make sure you write the best possible essay, get some help from a professional. An academic writer from an essay writing company can be of great help. Remember that you don't need to purchase the entire paper from them; you just need their assistance for editing and proofreading your paper. The next tip is to find the most interesting topic possible. Think about something that your peers would never write about and grab the bull by its horns!
Also, remember to use a rich vocabulary and express your ideas clearly and concisely. And no, long, complicated sentences are not better in any way. In fact, most writing experts recommend short, clear sentences. Also worth noting is the fact that you can find a lot of excellent examples of amazing essays both online and offline (in your local library, for example). Read them and try to understand the various techniques used by different authors to write a masterpiece. Then try to apply these techniques in your own writing. It may sound difficult, but remember that practice makes perfect. Nobody was born a writer; we all learnt it the hard way: through trial and error, and hard work. And you can do it too. Good luck!