You may have heard that an essay on gender equality usually gets a good grade. This is correct, but not because teachers are so interested in gender equality. The main reason why an essay on gender equality usually gets a good grade is because it is difficult to write correctly. We are not talking about writing it correct in proper academic writing style. We are talking about the ideas and the talking points. Also, the topic of your essay is very important. There are a few things you need to be very careful about when you write an essay about gender equality. But we'll talk about them in quite a bit. Let's take a look at the difficulties of writing such a paper first.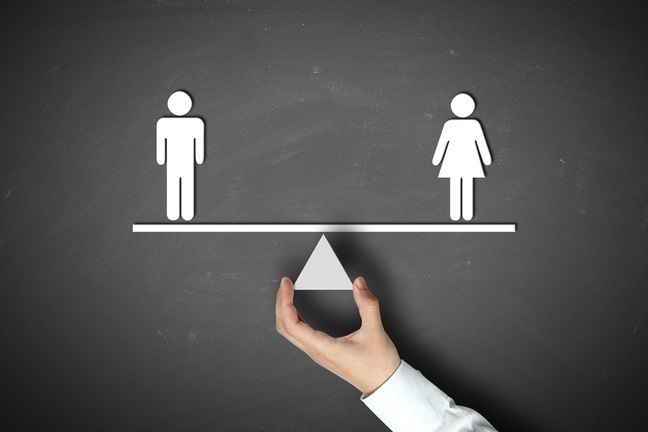 An Essay on Gender Equality Sounds Difficult
This type of assignment doesn't only sound difficult; it really is difficult to write. Writing an equality between man and woman essay implies a lot of research and a very careful approach. You also need to be very attentive to details and make sure you write in an unbiased way. This is one of the most controversial topics one can write about (it's right there next to gun control topics). When you write this kind of paper, you must think about your readers. As you can imagine, it would be very easy to spark a heated debate or even insult some of your readers. Take everything into account and make sure your writing is balanced and that all your ideas are supported by credible information taken from authoritative sources. Below you can find the things you must NEVER do when writing an essay on gender equality.
Essay About Gender Equality: Word of Caution
Your audience contains both women and men, in almost all cases. And each and every one of these people has his or her own views on the subject. This is why you must be very careful how you construct your sentences. Your writing must not sound subjective. Even though you most probably hold your own views, make sure that what you are writing is not biased. You are free to support your idea, but do so only with information from carefully-selected resources. In other words, when you write an equality essay, make sure the references are credible. Also, pay attention to the way you phrase your ideas. It is very easy to insult people when talking about this subject. Remember that women deserve the same rights as men do. If you disagree (which you are free to do), make sure your support each and every idea with information from reliable sources.
Using the Five-Paragraph Structure for an Equality Essay
Now that you know what to avoid, let's see how you can write the paper quickly and painlessly. There are just 5 parts that you need to write when you compose a men and women essay:
1. The introduction. You need to introduce the topic and present some background info, as well as your thesis statement.
2. 3 body paragraphs. Each paragraph will discuss only one main idea, which should be clearly stated at the start of the paragraph.
3. A conclusion. Of course, this is the ending of your paper, so it needs to be punchy. In most cases, you will want to include a call to action here.
This structure is known as the five-paragraph essay structure and it works great for a gender equality essay. However, if you need gender equality essay help, there are places you can turn to. For example, an academic writing company can give you access to professional writers who can help you with an outline, with some ideas, or with some great resources. Of course, you can even get an original essay from them as a sample so that you can see exactly how your paper should look like.
Gender Equality Essay Tips and Tricks
Students often search online for ideas and advice on how to complete their papers. This is why we consider it to be a good idea to give you some assistance in the form of a couple tips. College students should always start working on this type of essay as soon as possible. It will take time to write this paper due to its complexity. Also, you are advised to make effective use of an outline and invest as much time as necessary into research. Your final grade depends on the accuracy of your information. Many students lose valuable points because they do not proofread their work. Spend that one extra hour and make sure your paper is flawless! In addition, we advise you to get in touch with a professional writer if you don't know how to complete this assignment. You can get assistance online quite quickly if you work with a reliable writing agency.